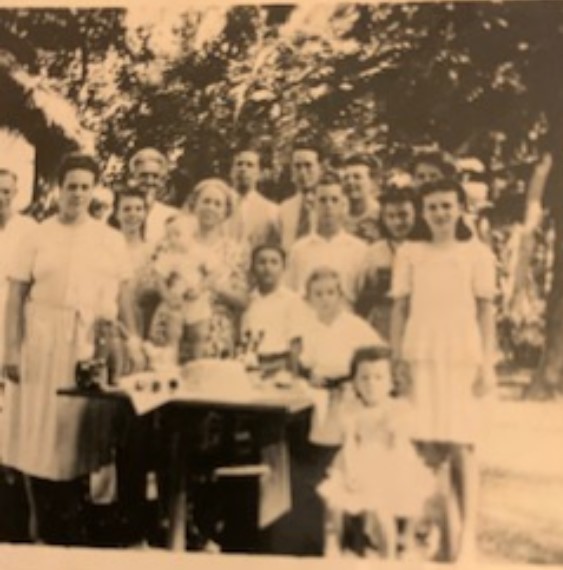 Image credit: Courtesy of Shirley Watkins
Left to right.
Front row. Arlette , Colette, Grandmere Louise holding my brother Sean. Joselin Bossy. Jennifer Wald a cousin from Westergreen clan). Maina Bossy.
Back row. Guy Bossy..barely visible) tall man behind Colette unidentified. Emmanuel Morgan. Gaitan Bossy. Zita Bossy. Mary Wald to Zitas left.
The two young lads Yen and Alan Wald. Shirley sitting in front.