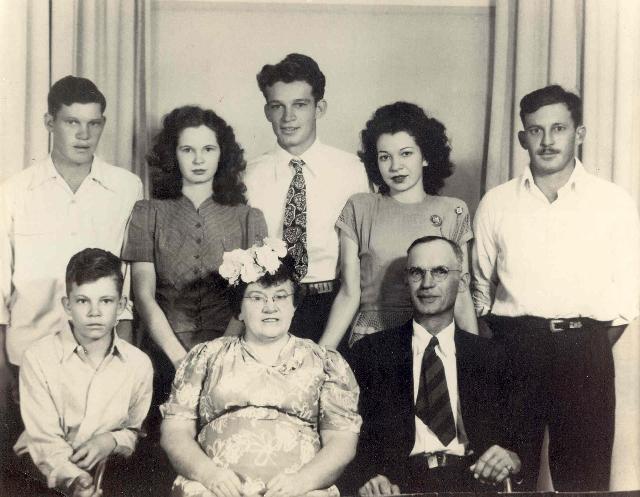 Image credit: Courtesy of Duehl Falor
This picture was taken after Andrew returned from World War Two possibly sometime in 1946.
Standing: Allen C Falor, Barbara Falor (Helmke) Burnie H Falor, Janie Falor (Riggs) and Andrew E Falor. Seated Duehl T Falor, Marie C (Fortune) Falor, and Hiram Claude Falor.